Meet the Team
Program Faculty
Maria A. Petrova, Ph.D.
Academic Co-Director, MS-ESM
Maria A. Petrova joined Earth Commons in 2019 to design degree programs in graduate education. Her unique combination of management and administrative skills, interdisciplinary environmental and sustainability knowledge, and years of experience guiding start-up endeavors in academic institutions provide her with the ability to straddle effortlessly between the business and the science worlds.
Before Georgetown, she helped launch the NSF-supported Coasts and Communities interdisciplinary program at the University of Massachusetts Boston, which trained Ph.D. and master's students to become environmental leaders. Prior to that, she was a postdoctoral fellow at Tufts University's Fletcher School of Law and Diplomacy, analyzing public acceptance of wind energy in Massachusetts, publishing peer-reviewed journal articles, and advising policy makers on best practices for wind energy implementation.
Petrova completed a Ph.D. in environmental science at Oregon State University, where she focused on examining public opinion on the introduction of wave energy in the state of Oregon. She holds an M.A. in marketing, advertising, and public relations from the University of Sheffield and a B.A. in business administration from the American University in Bulgaria.
Petrova's research and course topics include environmental science and policy, climate change, sustainability, and renewable energy. She serves as a section co-editor of the UC Press journal Case Studies in the Environment and is an associate of Harvard University's Davis Center for Russian and Eurasian Studies.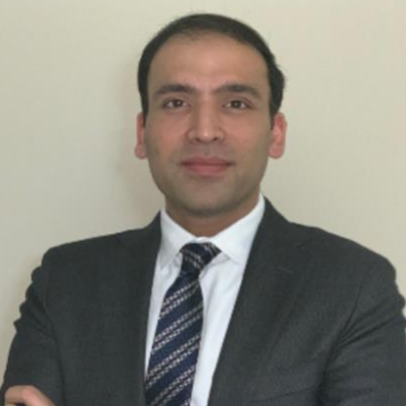 Vishal Agrawal, Ph.D.
Academic Co-Director, MS-ESM
Vishal Agrawal is Provost's Distinguished Associate Professor and Lapeyre Family Associate Professor at the McDonough School of Business. He is the academic director for the McDonough School of Business's Business of Sustainability Initiative, MBA Certificate on Sustainable Business, and the undergraduate Sustainable Business Fellows Program.
Agrawal teaches courses related to sustainable business and operations at all levels. He has received several awards for his teaching including MBA Excellence in Teaching Award (2020) and Poets & Quants Top 40 under 40 MBA Professor (2020). He also serves on the editorial boards of several leading journals, including as an associate editor for Manufacturing and Service Operations Management and as a department editor for Production and Operations Management.
He holds both a Ph.D. in operations management and an M.S. in industrial and systems engineering from the Georgia Institute of Technology, as well as a bachelor's in engineering from the University of Mumbai.
Agrawal's main research focus is sustainable operations, focusing on managerial challenges at the interface of business and the environment. His research interests and expertise extends across a variety of topics related to the role of businesses in addressing sustainability challenges such as circular economy, business model innovation, renewable energy, product development, supply chain sustainability and consumer behavior. His research has appeared in leading journals such as Management Science and M&SOM, and has received several awards.
Program Staff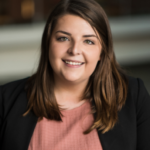 Sofia Espino-Yaeger
Senior Assistant Director, Marketing and Recruitment, MS-ESM
Sofia Espino-Yaeger supports the management and implementation of the marketing and recruitment strategy for the MS-ESM program. She's been at Georgetown since 2019, previously within the MBA Admissions team. Prior to Georgetown, she worked in the nonprofit sector focusing on marketing and development. Espino-Yaeger received a B.A. in arts administration from the University of Kentucky.
---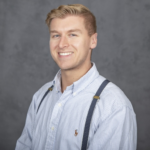 Hunter Stewart
Program Coordinator, MS-ESM
Hunter Stewart supports and coordinates the admissions process, academic operations, and student advising efforts of the MS-ESM program. New to Georgetown, he joins MS-ESM from the University of Pittsburgh where he specialized in case management and student support in the Office of Residence Life. Stewart holds an M.A. in higher education administration and a B.A. in public relations from the University of Alabama.