Class of 2023
---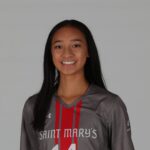 Maya Alcantra
Maya is a Californian native who graduated from Saint Mary's College of California in the Spring of 2022 with a BA in Economics with a concentration in Sustainability while playing Division I soccer. In 2022, she had the privilege to travel the world playing for the Philippines National Football team in preparation for the 2023 World Cup. Her travels with the team confirmed that her decision to attend Georgetown University and the MS-ESM program was the correct choice. As a non-Black woman of color, she is hopeful that the MS-ESM program will provide her with the tools necessary to create actionable, just change for marginalized groups suffering from environmental injustices. Maya is particularly interested in promoting sustainability within the framework of critical environmental justice.
---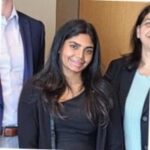 Vedika Arunachalam
Vedika graduated Cum Laude from George Washington University, where she also played Division I Squash and was awarded the CSA Scholar-Athlete award. Vedika is passionate about the environment as an avid scuba diver and horse riding enthusiast. She is particularly interested in the energy sector and its transitions due to the growing importance of electric vehicles. Vedika currently plays on the varsity women's Squash team at Georgetown while also being a member of the Georgetown Women in Business and Net Impact groups. She aims to work in the ESG consulting or banking realm. Vedika chose the MS-ESM program to enhance her skills and knowledge about the environment and sustainability management and to seek innovative solutions to the detrimental problem of climate change and its effects on the current and future global economy.
---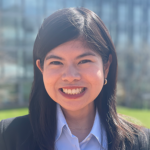 Mia Astudillo
Mia arrived in D.C. from Toronto, Canada but has spent most of her life in Metro Manila, Philippines. Her six years in asset management made her realize that she wanted to invest in helping society and the planet, especially when she contrasted my clients' wealth with the poverty of other groups. In addition to the typhoons that batter the Philippines every year, scuba diving brought her even closer to the effects of climate change on the environment. After her family moved to Canada, Mia worked as a credit analyst while volunteering for climate, zero waste, and environmental policy. She chose the MS-ESM program because of its approach to tackling sustainability issues from the perspectives of science and business while being located in the center of policy-making. Mia joined the program to learn from her professors and peers at Georgetown and marry her background in finance with her education, which will allow her to be able to direct funding and resources to those who need these the most.
---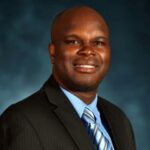 Jimmy Beta
Jimmy is from Chimanimani in the eastern part of Zimbabwe. He moved to the U.S. in 2007 to get a B.S. in Accounting and B.S. in Finance in Mississippi. After his graduation, he worked for a couple of companies in the industry before he moved into sustainability management consulting. He came to Georgetown University to combine his previous experience in accounting/finance with climate change, environmental, and sustainability management.
---
Lucero Betancur
Lucero was born in Colombia but moved to Florida when she was young. She has always been passionate about math and problem-solving, which led her to a career in engineering. In 2014, she graduated from the University of Florida with a B.S. in Mechanical Engineering. After graduating, Lucero started her career as a Subsea Engineer with a global energy company overseeing the engineering and delivery of subsea systems for major projects. After completing the MS-ESM program, she wants to work on corporate decarbonization strategy and energy transition as well as clean-tech innovation.
---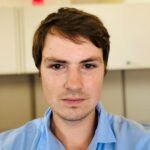 Daniel Bomber
Daniel is from Vancouver, Washington, across the river from Portland, Oregon. He went to the University of Washington for three years in Seattle, graduating with a B.S. in Economics and a minor in math. He also studied in Dalian, China, for two years. Following his graduation, he served in the Peace Corps for a little over two years in the Mountain Kingdom of Lesotho as a math and life skills teacher. In his free time, he enjoys playing sports, hiking, and reading. He currently works full-time for the EPA as a program analyst in the Superfund Program. After completing the MS-ESM program, he will continue to solve environmental problems in government.
---
Solange Camacho
As the daughter of a former Georgetown alumnus, Solange remembers the hustle and bustle of the city council offices as her mother worked toward political change. Solange's engagement with city representatives like Senator Chuck Schumer, gave her a taste of what it is like to create change in communities on a political level. While her creative side drew her to further explore dance theory and history in undergrad. She went on to teach, manage and coach several high-profile clients at Pilates studios throughout Manhattan. Her passion and a love for nature and the environment often found its way into her teaching as she helped her clientele shape a lifestyle that encompassed a love for oneself and the world we live in. Solange's desire to extend her passion from a local level to a global level is what drew her to this program. Now, Solange is looking forward to using her unique lens to create solutions for complex environmental sustainability issues. If you are interested in this program or have questions please feel free to contact me at sac343@georgetown.com
---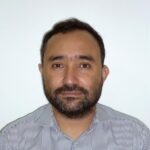 Nicolás Campos
Nicolás is from Santiago de Chile. He arrives at Georgetown University after eighteen years of work experience in social investment, community engagement, public policy, and sustainability management, working in the private, public, and non-profit sectors in Chile, Costa Rica, and Latin America. In his professional career, he has worked in leadership positions at: "TECHO Latam", an NGO that builds houses for homeless families in Latin America, becoming the founder of the Central American branch of TECHO in Costa Rica; the Municipality of Peñalolén, a local government in Santiago; the Chilean Government, at the Ministry of Labor and the Ministry of Energy; and finally, in Transelec, the leading Energy Transmission Company in Chile, working in the Sustainability and Public Affairs Strategy of the company. Nicolas joined the MS-ESM program to get the knowledge and skills needed to create economic, environmental, and socially sustainable value.
---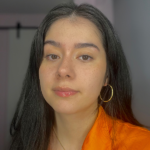 Edith Chinchilla
Edith is from Honduras but was born in Switzerland. She has lived in Panama, Brazil, England, Nigeria, Colombia, Spain, and Costa Rica. Her multicultural upbringing led her to study International Relations with a Minor in Management at Webster University, Geneva, Switzerland. Spending time in Geneva, she was able to see new fields of study, particularly sustainability. Edith has witnessed how climate change affects different regions of the world and found the rate of how quickly this process is taking place, which is why she chose the MS-ESM program. The program will equip her with the necessary tools to tackle climate change while being a leader. Additionally, she believes an in-depth understanding of the scientific process is crucial.
---
Kaylen Chung
Kaylen Chung is from Taipei, Taiwan. She received her undergraduate degrees in Advertising and French from Penn State in 2017. Growing up on a subtropical island with an incredible natural environment and biodiversity, she has always felt an innate reverence for nature that sparked her interest in sustainability. Kaylen had a career in public relations and led branding projects for the private and public sectors. She wishes to leverage her communication and marketing expertise to promote sustainability changes within corporations. Kaylen joined the MS-ESM program to be part of the global Georgetown community and learn how to integrate science and business principles with her cohort to build a more sustainable future.
---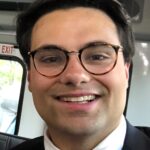 Sean Connolly
Sean is from Danbury, Connecticut. He is a recent graduate of the University of Scranton and received a Bachelor of Science in Business Analytics and Philosophy with a minor in Theology & Religious Studies. As a young person becoming more aware of the state of all the worlds we live within, such as environmental, economic, and political, he wishes to orient his career toward the confluence of these three worlds in order to find and promote a happy and healthier world for everyone. His decision to attend Georgetown University, and more specifically the Environment and Sustainability Management program, was heavily influenced by his time in the Adirondack Park of upstate New York, where he had the opportunity to work and live amongst the mountains in a position that directly sought to protect the beauty of the Park.
---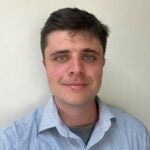 Ian Corbet
---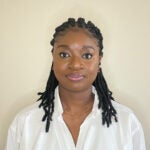 Loma Ezeogu
Loma is from Nigeria but has lived in the Washington, D.C. area for the last five years. She has a Bachelor's degree in geology from the Federal University of Technology, Owerri, in Nigeria. Her future goals focus on environmental remediation, sustainability management, and small business sustainability planning. Loma chose the MS-ESM program because its broad curriculum and the perfect blend of environmental, sustainability, and management courses will enable her to gain extensive knowledge to achieve her career goals with a single degree.
---
Tristan Gess
Tristan is from Denver, Colorado. Growing up, his family had always emphasized being sustainable in any way they could, from everyday recycling and monitoring water usage to, in the last five years, having our home run almost completely on renewable energy. For most of his undergraduate career, he was focused on working in biology and chemistry labs supported by several commerce and management-based courses. While balancing academics and being a Division 1 student-athlete, he was also involved in Green Athletics. He worked on enabling and educating the Charlottesville community about sustainability and its importance to our future. After taking a year off from school and growing his passion for sustainability and the business foundations that go along with it, he is excited to attend Georgetown's Environment and Sustainability Management Program. Tristian looks forward to being able to make an immediate impact upon entering the field and working for a more sustainable future for corporations and individuals alike.
---
Shahdin Ghaffari
Shahdin was born and raised in the Northern Virginia area and completed her B.S. in Biology at Virginia Tech. She started off at VT planning to pursue Veterinary Medicine. However, after taking an Environmental Law course, she discovered a strong desire to pursue a career centered around sustainability within government and food production. Following graduation, she took a gap year to explore outlets that furthered her knowledge and passions, which included creating, hosting, and marketing a green-lifestyle podcast while partnering with sustainability-oriented beauty companies for international outreach. She has also established a permaculture garden in early 2022 to expand food accessibility within her community.
---
Mae Gleeson
Mae came to the MS-ESM program after three years of working in marketing and environmental impact reporting for mission-driven startups. Her undergraduate degree fueled her interest in how organizations play a role in the climate crisis and environmental movement. She has since been dedicated to bridging the gap between business and ethical consumerism. Mae is currently the Head of Marketing for the Los Angeles Hub at the international non-profit, Impact Consulting, providing pro-bono consulting services to NGOs and social enterprises in the greater LA area. Prior, she managed the marketing department at a sustainable food company, Kuli Kuli Inc., and directed a carbon footprint analysis of the organization's supply chain. Mae has also helped lead the digital media efforts at Vegamour, a fast-growing clean beauty brand.
---
Christian Graf von Matuschka
Christian grew up in Frankfurt am Main and has since been particularly interested in the intersection between finance and the environment. All of his internships so far have been in this field (environmental investments at Flossbach von Storch, environmental consulting at SYSTEMIQ and environmental banking at Landbanking Group). His future goal is to work in the environmental finance industry and show that the environmental sector offers the greatest growth opportunity the world has ever seen. Christian chose the MS-ESM program because it is an interface between management and the environment, and it will be critical to delivering the right messages based on a world-class educational foundation. In addition, Georgetown is distinguished by a truly global and diverse community, which is necessary to solve the climate crisis as effectively as possible.
---
Will Groshek
Will is from West Hartford, Connecticut, and is a recent graduate from American University, where he studied environmental science with a focus on policy. As a project manager at Seaside Sustainability, Will managed a team dedicated to policy and advocacy relating to a class of chemicals known as per- and poly-fluoroalkyl substances (PFAS) or "forever chemicals." While at Seaside, he formally represented the organization in a coalition of nonprofits led by Clean Water Action and also provided testimony to the state's Joint Committee on Public Health. More recently, however, Will's academic interests have pivoted to the energy industry, including the development of the offshore wind sector throughout New England.
---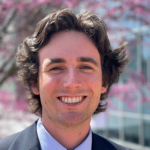 Connery Gschwend
Connery is from Santa Rosa, California. While initially entering his undergraduate studies at Georgetown University on a pre-medical track, he was motivated by the recent record-breaking wildfire seasons amplified by climate change in California to pursue a career in sustainability since he experienced how these environmental disasters can dramatically affect lives and communities. He was able to cement his interest in this area through several environmentally-centered courses later on in his studies, in which he was able to take on several research projects and learn the importance of the ecological viability of economic developments in both the long and short term. With more organizations placing a greater emphasis on sustainability today, Connery aspires to take on a role in which he can effectively address environmental impact. Given his scientific background, he was drawn to Georgetown's MS-ESM program for the interdisciplinary opportunity to develop a foundation in business management within the scope of sustainability.
---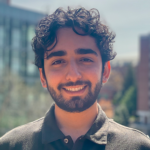 Daniel Haghjou
Daniel Haghjou is a student in the MS-ESM program at Georgetown University, where he is pursuing his passion for biodiversity, conservation, and renewable energy. Raised in Maryland, he developed a love for the outdoors and the natural world at an early age, inspiring him to pursue an undergraduate degree in Biology and Health Sciences, with a minor in psychology from Texas State University.
Throughout his academic journey, he remained committed to his interests in environmentalism and sustainability, driven by a desire to make a meaningful impact on the world. Through his work in the MS-ESM program, he is gaining valuable experience and insights into the complex interplay between the environment, society, and the economy, and is excited to continue exploring this dynamic field as he moves forward in his career. Whether he is researching new solutions to environmental problems or advocating for policy changes that promote sustainability and conservation, he is dedicated to making a positive difference in the world and leaving a lasting legacy for future generations.
---
Sam Krauland
Sam is from the Washington D.C. metro area and completed his undergraduate studies at Washington University in St. Louis. He studied International Affairs with a minor in Environmental Earth Sciences in St. Louis. As an undergrad, he was interested in a somewhat random assortment of topics, such as international development, intercultural communication, soil science, and planetary studies. After graduation, Sam began working in the intellectual property department of a law firm in Georgetown working with clients across different industries.
---
Noah Last
Noah is a research associate at the National Institute of Standards and Technology (NIST), where he works with other researchers creating tools and standards to foster a circular economy for the manufacturing sector. Prior to his work at NIST, Noah started and ran a small company called Third Draft Editing, which offered copyediting services to academic scientists, mainly from East Asia and Central America. He is passionate about transitioning out of an extractive economic system to a regenerative one in which products are designed to last long and not be thrown out. He joined the MS-ESM program to learn more about the business and equity components of sustainability.
---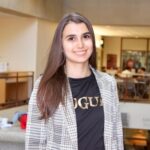 Ana Lipton
Ana's decision to get two bachelor's degrees in International Studies and Environmental Science at American University was driven by her studies and work experiences, which made it clear that these two fields must be considered simultaneously to be fully effective. She believes that knowledge in a subject is valuable so long as it can be communicated to and implemented with others in corporate and public policy. Recently, she has worked on decarbonizing industrial supply chains at the Clean Energy Buyers Association. As an undergrad, she also worked on legislation for providing solar-powered borehole pumps in Kenya, assisting a Spanish company in introducing chemical-free water treatment to urban areas, and using GIS to create demo routes for the Department of Energy. Before that, she was a fellow for Re-Volv bringing solar energy to the local D.C. area and UNICEF while in England. While at Georgetown, she plans to further her knowledge about sustainable business practices and how to communicate business cases for sustainability to corporate organizations. Specifically, she hopes to focus on Science-Based Targets and Triple Bottom Line in relation to clean energy so that companies may meet their environmental goals.
---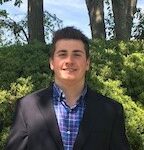 Tim Maguire
Tim is from Madison, New Jersey. He graduated from Georgetown University's School of Foreign Service in 2022, receiving a B.S. in Science, Technology, & International Affairs (STIA) with a concentration in Energy and Environment as well as a minor in Spanish. After completing the MS-ESM program, he hopes to help increase energy efficiency in the real estate industry.
---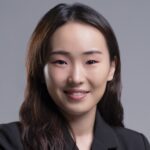 Shagai Mandakhbayar
Shagai is from Ulaanbaatar, Mongolia, the coldest capital city in the world. She graduated from the University of Finance and Economics in Ulaanbaatar, Mongolia, with a BBA in Financial Management in 2018. Upon completing her undergraduate degree, she started working in environmental and social risk management at the Trade and Development Bank, where she was responsible for conducting environmental and social impact assessments on medium to high-risk loans, partnering with international and national organizations on sustainable and climate finance, and implementing sustainability initiatives within the company. Her work experience opened her eyes to the effects of climate change in Mongolia, particularly warming and extreme weather events such as "dzud" and their vast socioeconomic implications. As a result, she developed a strong desire to work on and contribute to climate change mitigation and adaptation efforts. Shagai applied to the MS-ESM program because of its interdisciplinary science and business curriculum. She is confident that the outstanding academics and values at the heart of this program will fully prepare her for an impactful career.
---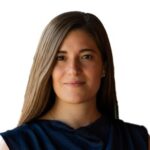 Andrea Marin Monterrubio
Andrea has a Bachelor of Law degree from the Instituto Tecnológico Autónomo de México in Mexico City. She is a member of Mujeres en Energía Renovable Mexico (Women in Renewable Energy, Mexico), which empowers women in the energy sector. Andrea was also a founding member of Young Energy Professionals Mexico. Andrea Marin joined 5, an energy consulting firm, in 2017 to promote clean energy consumption among industrial and commercial clients in Mexico. From 2019 to 2022, in her role as General Director, Andrea was responsible for developing and managing the overall business, including overseeing strategic planning, business development, and operations. Before 5, Andrea worked for an electricity supplier and natural gas marketer in a business development role. She also has extensive experience in environmental regulatory matters, having worked for the Ministry of Environment & Natural Resources of Mexico and as an independent advisor for several projects.
---
Neva Modric
---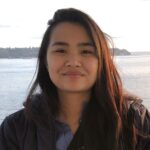 Van Murakami
Van is from Edmonds, Washington. During her time at the University of Washington studying Marine Biology, she did multiple studies at the Friday Harbor Labs. A lot of the research is related to climate change and the effects it has on our oceans. She studied the effect of human interactions on seal behavior as well as the relationship between ocean temperature increases and the rise of eelgrass wasting disease.
---
Lena Musoka
Lena is originally from the Congo (DRC) and came to the USA to pursue undergraduate studies in public health and a MPH focusing on Global Health and Environment. Over the past few years, she has worked in research, monitoring, and evaluation with social enterprises and non-profits to address the issue of access to safe water and sanitation in lower-income countries. While working with different organizations in this sector, she witnessed challenges related to the inability to design and implement sustainable programs. Sustainability issues were related to finances, environmental resources, and social aspects. To better address these issues, Lena needed an understanding of business principles to create and implement sustainable programs in global environmental health. She chose the MS-ESM program because of its unique interdisciplinary approach to combining business and environmental sciences. Her future goal is to support local organizations focusing on the problems of water, sanitation, and waste management in DRC by creating sustainable solutions for long-lasting positive impacts on communities and their environment.
---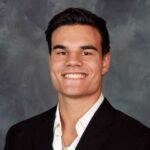 Michael Najarian
Michael's academic background has always been very science focused, and he especially enjoyed his life science classes growing up. In college, he originally planned on majoring in environmental science but pivoted to ecology and eventually landed on pursuing a degree in biology as it was the best fit for his interests. In the future, he hopes to work in the environmental consulting field, and his end goal would be to become the Chief Sustainability Officer of a large university or corporation. This may seem like a strange goal for someone with a background in biology, but he always knew he wanted to have a foot in the business world while working in a science-based field. This interest stems largely from his father and brother, who are both entrepreneurs and inspired his interest in the business side of the sustainability industry. Michael chose the MS-ESM program because it perfectly matched his interest in a program that merges science and business under the lens of sustainability.
---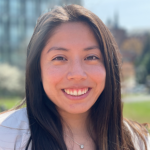 Kelsey Naupari-Camacho
Kelsey was also born and raised in Fairfax, Virginia, and has a Bolivian and Peruvian ethnic background. After graduating from GMU, she continues to serve as a Finance Committee Associate for the Latino Alumni Chapter (LAC) at GMU. She is committed to creating a professional link and network for those in and outside the Latinx community. Her work and internship experiences vary from environmental research (Smithsonian Conservation Biology Institute), plant conservation (Earth Sangha), Consulting (Women in Science: Girl Up, United Nations Foundation), Customer Service (Barista, Starbucks), and Property Management Administrative work (Lafayette Park Condominiums). She envisions herself working for a consulting firm incorporating ESG best practices within its client engagements. Kelsey's goals stem from being inspired by her older brother, who works in the consulting field. Kelsey chose the MS-ESM program because it was an interdisciplinary program that incorporated Business and Sciences. While she has a sustainability background, she hopes the program will give her the business fundamentals needed to enter the consulting industry.
---
Colleen Norton
Colleen graduated from William & Mary in 2021 with a double major in Geology and Environmental Science and Policy. Her undergraduate research focused on environmental justice and marine science topics. After graduating, she worked with the National Park Service, where she helped facilitate programming in environmental literacy and diversity, equity, and inclusion. Next, she took a position with a non-profit, The North American Association for Environmental Education, where she analyzed climate education policies in the United States. After graduating, she is interested in continuing to work in this space while maintaining an interdisciplinary approach to solving sustainability problems. By combining her experience with her studies in environmental science and business, she hopes to support the implementation of equitable sustainability programming in diverse organizations and corporations.
---
Eleni Orfanos
Eleni earned her B.A. in International Studies with a concentration in Sustainability from American University as a part of its three-year honors BA program called Global Scholars. She is originally from Westchester, New York and is also a dual citizen of the United States and Ireland. Prior to joining the MS-ESM Program, she interned at the Department of Justice as a law clerk specializing in environmental crime cases and at the National Aeronautics and Space Administration as a management analyst researching climate change projects. While in the MS-ESM Program, she completed a second internship at the Department of Justice working as a paralegal assistant specializing in maritime law. Eleni chose the MS-ESM program because the curriculum's combination of environmental science and business principles will allow her to build upon the international perspective to sustainability that she developed during her undergraduate studies. Her future goal is to work as a lawyer specializing in environmental and energy law.
---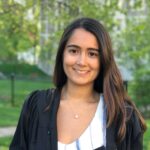 Daniela Palma
Daniela is from Lima, Peru. She graduated in 2019 from Boston College, where she double majored in Economics and Political Science. Growing up in Peru has driven her to pursue a career focused on sustainable development as she wants to work towards increasing opportunities, protecting the environment, and promoting social justice. Since graduating, she has worked for nonprofits, the public, and the private sector, showing her how companies can generate more effective measures when integrating a sustainability mindset in their operations. Throughout these work experiences, she has found one common challenge: shifting the focus from beyond social responsibility to integrating sustainability within a business´s processes and objectives. Daniela applied to the MS-ESM program because she wanted to learn how to use data, business framework, and a better understanding of environmental systems to show the added value that sustainability can have for an organization.
---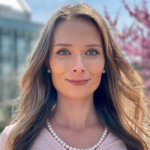 Jenna Peabody
Jenna is from Boston. She earned her Bachelor of Business Administration in Marketing from UMass Amherst's Isenberg School of Management. After graduating, she spent nearly four years working at public accounting firms in their Marketing departments. Over these years, she grew more aware of opportunities to help mitigate climate change. Most recently, she worked for Deloitte in their Sustainability, Climate & Equity marketing practice. For many reasons, she chose to pursue the MS-ESM degree at Georgetown, beginning with it being the only university to offer an interdisciplinary approach that would teach business and environmental skills, equipping graduates to immediately hit the ground running in sustainability management. Upon graduation, her goal is to improve an organization's environmental impact in a role that aligns with her values on climate change. Jenna plans to do the right thing that makes economic sense: build a career in sustainability that will benefit people, the planet, and profits.
---
Clayton Pokorny
Clayton is originally from St. Louis, Missouri. He graduated from Northwestern University in 2022 with Environmental Science and Biology degrees and a Certificate in Sustainability and Energy. During his undergraduate education, he pursued conservation, sustainable development, climate change, and renewable energy classes. Before coming to Georgetown, he spent the summer in Austin working for the Great Springs Project, a non-profit building a 100-mile trail and conserving 50,000 acres in Central Texas. He has also interned at Drawbridge Solutions, a Chicago-based environmental consulting firm, where he focused on GIS mapping and developing contaminated brownfields. Prior to that, Clayton worked with EcoSwell, a Peruvian non-profit interested in reforestation and conservation in rural communities.
---
Anjali Ponnekanti
Anjali is originally from San Jose, California. She graduated from the University of Toronto in 2021 with a double major in Business and Environmental Studies and a minor in Economics. After graduating, Anjali joined Americorps and worked with a local chapter of Project Drawdown. Her studies in business coupled with work experience in environmental nonprofits and extensive internship experience with local government have made her keenly aware of the disconnects in environmental action and the need for cross-sector solutions. With her MS-ESM studies, Anjali hopes to bridge the gap between business, community, and government.
---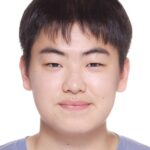 Gordon Ryoo
Gordon attended New York University, where he obtained his bachelor's degree in Sustainable Development. He is originally from Seoul, South Korea but has lived in Taiwan for most of his life (over 14 years). After completing this master's program, he hopes to work in the sustainability sector as either an environmental consultant or as part of a team dedicated to reducing a company's environmental footprint. He chose the MS-ESM program because of its interdisciplinary nature and the curriculum's focus on business's role in the environment.
---
Sophia Sackleh
Sophia received a B.S. in Interdisciplinary Studies and a minor in Design of the Built Environment from Texas Christian University in May 2021. She is thankful that she was able to attend a university that allowed her to incorporate four majors (Interior Design, Art History, Anthropology, and Sociology) to gain a well-rounded understanding of how people interact and impact each other and their culture through history and the arts. She spent a year post-undergrad in Naples, Florida, where she continued to work in luxury residential interior design. Working in architecture, design, and construction helped her notice the disregard companies have for the materials they use and their impact on our health and environment. Sophia found that Georgetown's specialized MS-ESM program was the best fit for her to continue her education and work towards her passion for textiles research and materials regulation. She also joined the program to learn from and alongside her fellow classmates in order to work towards creating a healthier, longer-lasting planet for future generations.
---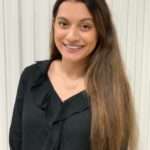 Maanasa Shivkumar
Maanasa is from a tiny little city-state on the map called Singapore. She graduated in 2020 from the University of Illinois Urbana-Champaign with a B.A. in Economics with a minor in Informatics. During her undergraduate journey, she took many business optimizations and modeling classes as the practical application of helping businesses make the most efficient use of their resources always interested her.
---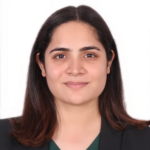 Mancy Tomar
Mancy is from New Delhi, India. She has a master's degree in Sustainable Development Practice from the TERI School of Advanced Studies. Before that, she studied Botany (Honors) at the University of Delhi. Over the past several years, she has been passionate about creating scalable and sustainable impact models while working as a consultant in the development and corporate social responsibility space. She was previously employed at Thinkthrough Consulting and Grant Thornton Bharat LLP, both in New Delhi, India. Mancy primarily worked in articulating social development strategies, optimizing value for investment in social projects, providing technical support, and measuring the impact on development. With a focus on Small and Medium Businesses (SMB), Mancy wants to work on integrating sustainability into the value chain.
---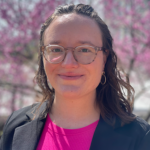 Maddy Wendell
After graduating college, Maddy moved to Washington, D.C. to work for the American Public Power Association (APPA), a nonprofit that supports public power utilities. While at APPA, she decided to pursue a Master's program that combined environmental and business principles and chose Georgetown University. She is excited to be part of this program and ready to learn about ways to advance sustainability. With the knowledge she will gain from Georgetown's MS-ESM program, Maddy wants to help companies and organizations design and implement sustainable practices to support both people and our planet.
---
Jinbao Xu
As a citizen growing up in Beijing, Jinbao has witnessed China's fastest economic and industrial development. However, he also has suffered from the most severe industrial pollution due to the lack of strict environmental protection laws. His childhood dream was to see the blue sky and white clouds every day, but it was a luxury for the Beijing people at the time. Since then, he has been determined to contribute to environmental protection, aspiring to work in environmental studies and management.
---
David Yellen
David joins the MS-ESM program having spent two years working on energy and climate policy in Washington, D.C., where he currently serves as a strategic advisor at Clean Air Task Force. Previously, David was an associate director at the Atlantic Council Global Energy Center, where he was responsible for Asia-Pacific research and programming, as well as the Center's hydrogen work, and he contributed to energy security and markets research. David chose the MS-ESM program to gain a new perspective on climate and energy industries and issues, having worked in and studied policy. In the future, he hopes to work on project development in the clean energy sector or for the government, in particular on international clean technology cooperation and development. David received his bachelor's in Government from Georgetown University, with a focus on energy markets and policy and a minor in economics.
---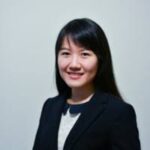 Jia Zheng
Jia moved to the U.S. when she was 18 to study economics at the University of North Carolina at Chapel Hill. She later received a M.S. in Information Technology at New York University. After graduating from NYU, she worked in Manhattan for three years in one of the Big Four public accounting firms as a Risk Management Consultant. She discovered her true passion for environment and sustainability while doing volunteer work related to net zero, performing composting at home, and educating herself about the circular economy. With entrepreneurship genes from her father and aunt, she is especially interested in the business side of the sustainability industry. Jia chose the MS-ESM program because it combines environmental science and business aspects that focus on sustainability and the future of our economy. She also joined the program to learn from her peers and professors to build a social network with like-minded people.